"Feels like Excel, performs like a Peterbilt. Used by thousands of professional estimators."
Looking for a better user experience, more accurate estimates, and free customer support always willing to tackle a challenge? Sigma offers all this and more, while being specifically tailored for the construction field. With Sigma you can build highly accurate estimates that are priced to win the job and will ensure profits.
Fast and easy to use

Validation and insights

No broken formulas

Improves collaboration

Drag-and-drop reuse

Same use and feel of Excel, but BETTER
Click Below to start your FREE trial
Get Notified About Upcoming Events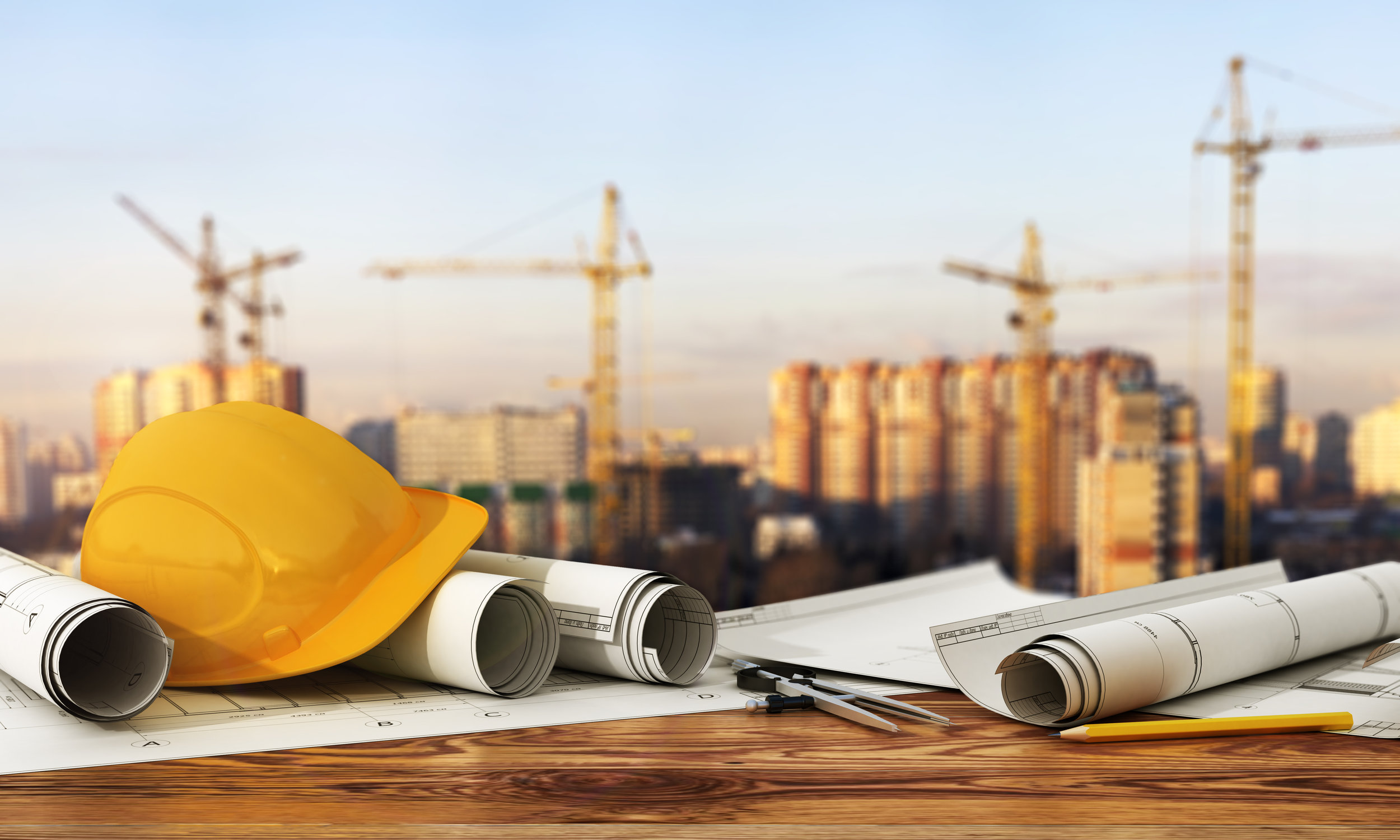 The American Society of Professional Estimators serves residential, commercial, and civil construction estimators by providing Education, Fellowship, and the opportunity for Professional Development.
The proper Education, Ethics, Standards, Certification and Fellowship lead to the ultimate goal of professionalism. Join today and contact us with any questions you may have about membership.
Benefits of ASPE Membership
National acknowledgment of Certified Professional Estimator (CPE) Accreditation Program - Certified by CESB.
Attend National, Regional, and Affiliated Estimating Academies
Opportunities to Serve in Leadership Roles at Local and Regional level
Receive valuable Estimator Training to help you gain expertise in a number of areas at Local, Regional and National events and through Online Classes.
Collaborate with other Construction Industry Associations & Builder Exchanges
Get listed in the ASPE Online Directory for Members Only
You will receive ASPE's official digital publication - Estimating Today - monthly, which features Market & Society news and our member's Technical Documents.
You can use the trademarked ASPE logo and "Member of ASPE" as you like to let others in the Construction and Development industry know of your ASPE membership and involvement.
You will receive a password so you can access the "Members Only" location of ASPE National's website.
Members will be able to save money on Employment Advertising and Online Courses in estimating through the discounts that ASPE offers their members.
The majority of members feel that they receive thousands of dollars in value from their ASPE Membership annually.
ASPE Partners offering Cost Savings
Davis-Bacon Wage Rates from BNI- Look up wages in all 50 States. This service is a Free online service from BNI.
Firestone Complete Automobile Care and Affiliates: Members receive special cost savings on maintenance, repairs and tires from over 2,300 Firestone Total Automobile Care, Tires Plus, Professional Tire and Wheel Works company-owned stores located throughout the United States. Log into Members Only section of the ASPE National website, Get the link, Select your store, and Start enjoying cost saving discounts!
Lenovo: Receive 20% Discount on notebooks, tablets, laptop computers, accessories and more. Includes FREE shipping on all web orders.
American Income Life: $2,000 Accidental Death and other terrific discount rates.

Discounted Publications
Caftsman Books discounted for ASPE members.
Membership includes free subscription to Design Cost Data Magazine.
Save 54% off the Engineering News Report (ENR) regular subscription rate.
Architectural Record and GreenSource - The McGraw-Hill companies.
Walker's Technical Books-- 20% off.
ConsensusDocs.
Other Benefits
ProEst Software, ASPE Members receive a discount on ProEst Estimating Lite Software and Training Package. ProEst is an official Sponsor of ASPE and is pleased to offer all existing ASPE members an affordable ProEst Lite Estimating and Digital Takeoff tool enabling members to perform electronic quantity takeoffs using digital bid documents and a mouse.
Unique rate for ASPE members on the National Historic Building Cost Database from DCD Magazine.
PipelineSuite bid invitation and online plan room software: 20% Discount rate off the set-up fee for ASPE members.
Discount on ConstructionWork.com Projects Search Service.
Construction Estimating Institute (CEI) offers ASPE Members a 20% discount rate on curriculum materials and course fees. Log into Members Only section of ASPE National website for information.
CPE Stamp & Seal Program. Must be a current ASPE member and CPE
 
10 Reasons Why You Should Become a CPE
Everybody understands that "MD" following a person's name implies Medical Doctor. In addition, many people understand that "CPA" symbolizes Certified Public Accountant. Associations and professionals utilize certification to recognize experienced and qualified people. The accreditation process is one of the single most important steps in professional development.
Here are the 10 leading reasons a professional estimator should think about becoming ASPE-Certified.
Accreditation grants you professional credentials.
Certification demonstrates your dedication to the construction industry and estimating profession.
Certification boosts the occupation's image.
Certification reflects personal accomplishment.
Certification develops self-esteem.
Certification can improve professional opportunities and development.
Certification may provide for superior earning potential.
Certification improves estimating skills and knowledge.
Certification prepares you for greater on-the-job challenges.
Certification provides opportunities for greater recognition from peers.
Achieving the status of Certified Professional Estimator (CPE) is an acknowledgment that you have fulfilled, and are continuing to fulfill, the requirements developed for this designation as determined by the American Society of Professional Estimators (ASPE).
Attaining this Certification means continuing commitments to ethics, education, and work. It is a commitment to the construction industry and to ASPE. ASPE CPE accreditation is the greatest kind of professional acknowledgment an estimator can receive.
Through its accreditation program, ASPE recognizes the estimating efficiency and ethical awareness of the Certified Professional Estimator (CPE). CPE recognition is being sought and obtained by an ever-growing variety of building and construction estimators each year. It is the only program of its kind to attest that a building estimator has actually met the required education and experience requirements and actually has the capabilities required of our profession.
With such variety of backgrounds among estimators, the advancement of programs for both education and certification of expert building and construction estimators has actually been a very rewarding process. Regardless of all the different disciplines and levels of information, the basic principles of building and construction estimating stay generally relevant. Beyond these basics, nevertheless, the worlds of diverse disciplines make building estimating among the most special, challenging, and fulfilling professions an individual may pursue.
ASPE acknowledges the estimating concepts fundamental to all types of building estimating. Whether for basic, mechanical, electrical, or specialized disciplines, or for an owner, designer, or contracting company, the estimator needs understanding that is applicable in practically all situations.
Each prospect seeking certification needs to satisfy five fundamental requirements.
Experience -- Minimum of Five Years
Understanding of Prospect Handbook (release date: May 30, 2015)
Technical Writing Capabilities
Interaction Skills
Successful conclusion of Certification Examinations.
The Certification Committee then examines each of the requirements for conformance to the program. ASPE has established that a CPE prospect must possess a minimum of five years of estimating experience in a particular discipline to be accepted into the accreditation program.
All prospects seeking accreditation need to check out and understand the Prospect Handbook. The handbook provides the candidate with a summary of the requirements and standards of the certification process.
Communication Skills and understanding of estimating need to be shown to the Accreditation Committee. This is done through the writing of a technical paper on a subject authorized by the Committee.
The Certification Examination is created to examine the CPE prospect's general knowledge of estimating. It includes amounts, contract conditions, expense reporting, principles, and other fundamentals of estimating. The tests include a General Estimating Understanding Exam (GEK) and a Discipline Specific Test (DST). The DST focuses on specific practices such as General Contracting, Mechanical, Electrical, Excavation, and Concrete estimating. Preparation for the examination is recommended.
A candidate will not be alerted of CPE status up until all requirements of the certification procedure have been passed. Once recognized as a CPE, the estimator will be expected to keep abreast of present trends and improved practices in the building and construction industry. Conformance is measured under the provisions of the Certification Renewal Program.
This program requires renewal of Accreditation every three years. See the Certification Renewal Handbook for additional details. Professional assessment through Certification is one of numerous methods the American Society of Professional Estimators endeavors to promote the profession and benefit the building and construction market.